Join us virtually on Valentine's Day for a unique honey tasting hosted by Sarah Wyndham Lewis.
About this honey tasting event
Sarah is co-founder with her husband Dale Gibson of the multi-award-winning sustainable beekeeping practice Bermondsey Street Bees. A professional Honey Sommelier, Sarah trained in Italy. She works with chefs, bartenders, and honey producers around the world and is a regular public speaker and contributor to TV, radio, and print media. Her book 'Planting for Honeybees' is published in five languages. Sarah is also a Great Taste Awards Judge and a member of The Guild of Food Writers.
Sarah will be taking us on a vibrant honey tasting journey, discussing bees, beekeeping, planting for pollinators, and sustainability. Discover the world of honey and the amazing, shared history between humans and the honeybee. Find out why real kinds of honey are as closely related to terroir as fine wines. Learn the art of differentiating real, raw honey produced by beekeepers from anonymous blends concocted in factories.
What is included in the ticket price?
Each ticket includes a compostable taster box sent directly to your door, with a selection of five kinds of honey, honey tasting spoons, 'Planting for Honeybees' printed booklet, honey recipe pamphlet, and honey sommelier notes for contents of the kit.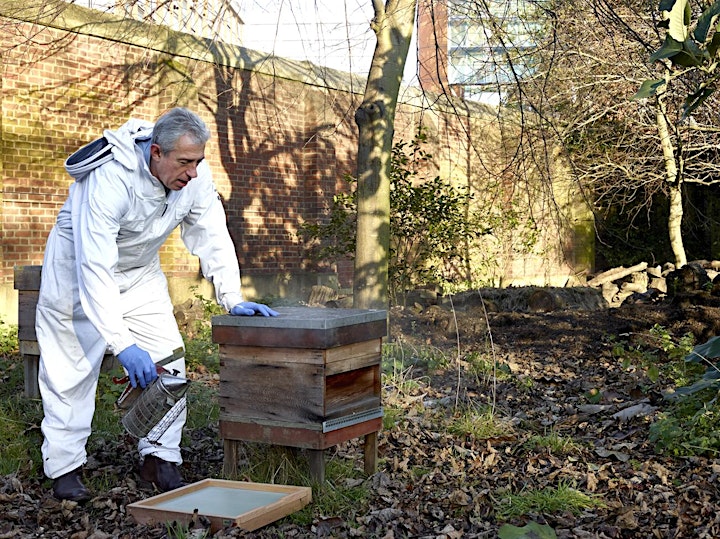 With special thanks to Lambeth Palace
We're grateful to our caterers over at Lambeth Palace for the opportunity to include Lambeth Palace Garden honey as one of the five kinds of honey to be tasted. For this reason, you'll find a 227g jar of Lambeth Palace Garden 2021 harvest honey in the tasting box.
Did you know that the sublime urban honey produced by the twelve hives in the 800-year-old gardens of Lambeth Palace contains an astonishing 83 different pollens according to the National Honey Survey? Given that many nectar-bearing plants yield no pollen, you could conservatively estimate well in excess of 100 different floral sources in this one honey.
Biodiversity in action
The pollination work done by both the honeybees and the wild bees who share the garden produces fruit, nuts, and berries which feed other wildlife, from mammals and birds to valuable insect species.
How is Lambeth Palace Garden honey made?
The honey is produced entirely by hand, in the traditional way. It is never heated above hive temperature, keeping it intact in its raw natural state. Minimal filtration is used to remove excess beeswax whilst preserving all the precious pollen content.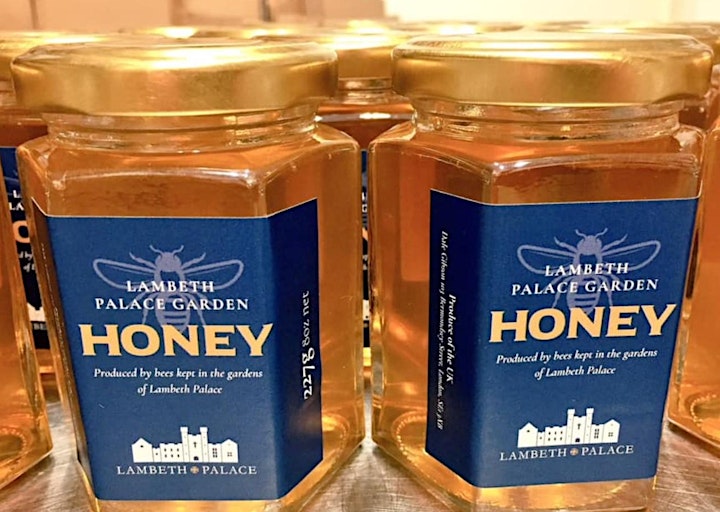 Book tickets via Eventbrite.




For more information please do get in touch with us via our contact form or give us a call on 020 7390 1590 to discuss your event.