We've had a good few months to compare and recommend our favourite book lists with friends and family. With all the extra time we've been afforded by the pandemic, we've discovered some real gems. These are the books we've read and enjoyed most during lockdown. They have inspired and motivated us and, if your Summer reading list still allows for a few extra suggestions, here are 7 sensational books for your reading pleasure.
Happy Summer reading!
The Long Way to a Small Angry Planet
Becky Chambers 
We couldn't put this page turner down. Chambers' writing style is mesmerising with this character-driven story that explores gender, race, politics, and sexuality.
Queenie 
    Candace Carty-Williams 
Welcome to the modern dating world! The book follows Queenie on an honest and relatable journey as a young woman after a heartbreaking break-up.
Eleanor Oliphant is Completely Fine
Gail Honeyman
You can't help but fall in love with Eleanor. A story of loneliness and kindness that had us laughing out loud and crying throughout.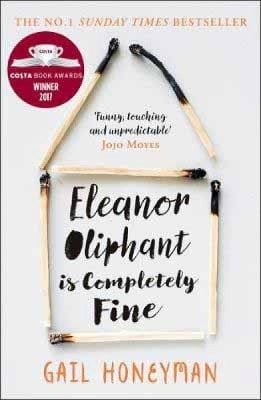 Mini Habits 
    Stephen Guise
If you, like us, experienced days of low energy and morale, this book was an eye-opener in terms of realising what matters in our lives and providing encouragement to take it one day at a time.
The Alchemist 
    Paul Coelho 
This timeless novel has the power to inspire and was even more relevant during the Covid pandemic as it relates to resilience, reflection and growth.
Firefly Lane 
Kirstin Hanah 
Word has reached us that Netflix is adapting this New York Times bestseller into a hit series for later in 2020.Can't wait! Hanah's heartfelt coming-of-age tale spans four decades in this story of friendship, where the one constant the two characters have is each other.
The Hare with Amber Eyes
Edmund de Waal
There is a slow build-up to the story, but stick with it as the reward is a wonderful melding of history and art. The book follows the fascinating  journey of a group of netsuke through a family history of about 140 years and travels from Paris to Vienna, across Europe through Nazism and to Japan.
Which of these have your read and what other recommendations should we add to our list? Let us know on Facebook, Twitter, LinkedIn or Instagram.
For more information please do get in touch via our contact form or give us a call on 020 7390 1590 to discuss your event.