Our Tea for Trussell event on Wednesday 30 June 2021 will be raising funds for the Trussell Trust to help end the need for foodbanks.
The fun morning will feature a homemade bake sale served with teas and coffee, coordinated by our team members.
There will also be a clothes swap, where we will bring in unwanted clothes on the day to be swapped. Any clothes that remain on the day will be donated to charity.
To coincide with the Tea for Trussell event, we have also published a mini recipe e-book featuring our top baking recipes. A small donation will be required to download the book.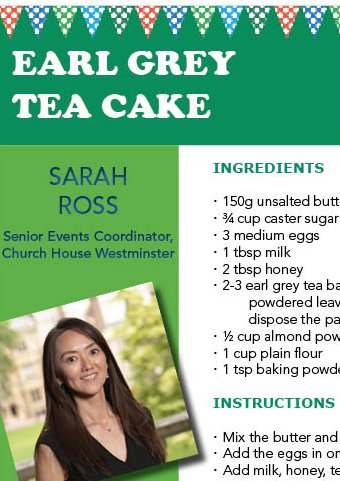 For those who cannot attend, and would like to make a donation instead, please head over to our fundraising page.
Please donate what you can.
Why are we fundraising for the Trussell Trust?
No one should be faced with the indignity of needing emergency food. Yet food banks in the Trussell Trust's network gave out more than 2.5m emergency food parcels during an extraordinarily difficult year, more than 980,000 went to children – that's almost two parcels every minute.
The need for emergency food has been increasing year-on-year and the latest figures from the Foodbank Network highlight an alarming 128% rise compared to this time five years ago.
This is not right. Together, we can end the need for food banks in the UK. Together, we can create a more just society. Together, we can build a hunger-free future.
On 30 June we are hosting a #TeaforTrussell raising money to help end the need for #foodbanks.

There will be a bake sale feat homemade treats to go with tea and coffee, as well as a clothes swap👚

DM us to join the guestlist. Limited spaces available. #charity #fundraising pic.twitter.com/xPqHFNFuEZ

— Church House Westminster (@Churchhouseconf) June 18, 2021
"We continue to support the Trussell Trust, as we've done over many years to help raise funds that will tackle food poverty in our area, including organising food collections. Tea for Trussell is another wonderful opportunity, this time, to put on the kettle, have a cuppa, and catch up over cake, all in support of fighting hunger.", comments Elana Kruger, Marketing Manager of Church House Westminster.
For more information please do get in touch with us via our contact form or give us a call on 020 7390 1590 to discuss your event.