In 2021 Church House Westminster was the host venue for the Uyghur Tribunal, which included two sets of hearings, where witnesses presented live evidence.  The hearings were open to the public and streamed live.
The first hearings took place from 4 to 7 June, and the second hearings were from 10 to 13 September.
Day One of the #UyghurTribunal has begun.
•
We have heard statements from Mehray Mezensof, Helmet Rozahun, Elise Anderson and David Tobin.
•
Please tune into our YouTube channel to watch the hearings live as well as our Twitter to get key quotes from the witnesses. pic.twitter.com/QyG8Jr8z1J

— Uyghur Tribunal (@TribunalUyghur) September 10, 2021
On the 9th of December, the public UK-based independent tribunal returned to the Westminster venue when Sir Geoffrey Nice QC delivered the Uyghur Tribunal's judgment.
#GeoffreyNice has started delivering the final judgement.#UyghurTribunal pic.twitter.com/RUrP8VK3xY

— Uyghur Tribunal (@TribunalUyghur) December 9, 2021
The main plenary sessions took place in the dome-shaped Assembly Hall, with members of the press reporting from the upper gallery, where several translators were also located. The proceedings were live-streamed to various other rooms throughout the building, including the historic Hoare Memorial Hall.
The Bishop Partridge Hall and the Convocation Hall were used as filming locations by the media for press interviews. Various of the venue's event spaces were utilised, including the virtual studio for interviews.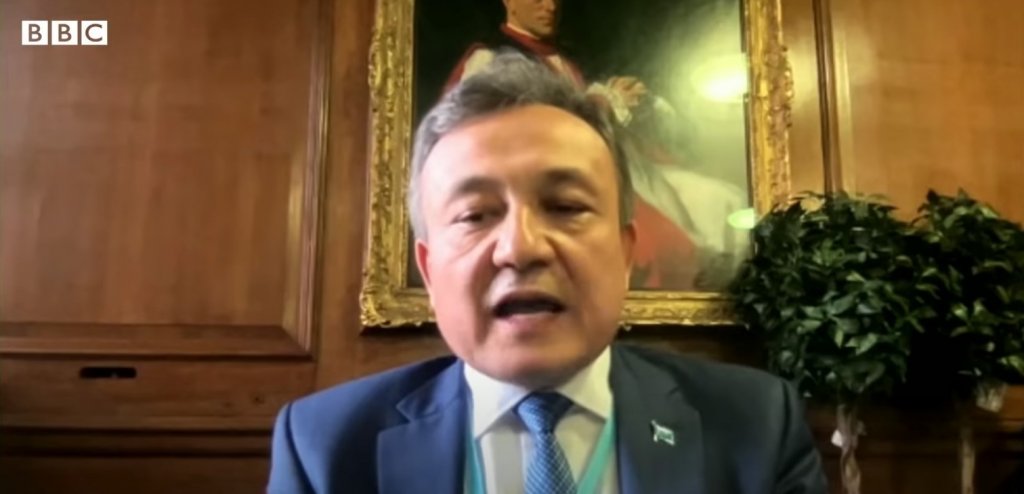 Testimonial from the organisers
"Your team has far exceeded what we could have expected of any venue. The running of the hearings was complex. Without the technical nouse of Bradley, Ben, and Louis there is no way we would have been able to connect with witnesses and translators with limited connectivity working across multiple time zones while also broadcasting it across multiple platforms. Bradley, Ben, and Louis were adaptable and patient with us, despite having to deal with our limited understanding of tech combined with notable time constraints.
In the build-up to events Aik, Vedrana, Sue, and Sarah, ensured that we were able to conduct the hearings smoothly by preparing for all possibilities. The collective calm and professionalism of your whole team made the process much simpler. In particular, the invaluable dynamic duo of Sue and Vedrana, whose empathetic yet practical approach to customer care meant we constantly felt reassured we were in good hands.
I also want to thank you personally for accommodating us despite our limited resources. As a non-profit, there is no way we would have been able to conduct the hearings without your support.
Thanks to Church House Westminster the stature and professionalism of the Tribunal in the public eye has been significantly enhanced, and for that, we owe you and your team immense gratitude.".
For more information about event safety guidance please do get in touch with us via our contact form or give us a call on 020 7390 1590 to discuss your event.